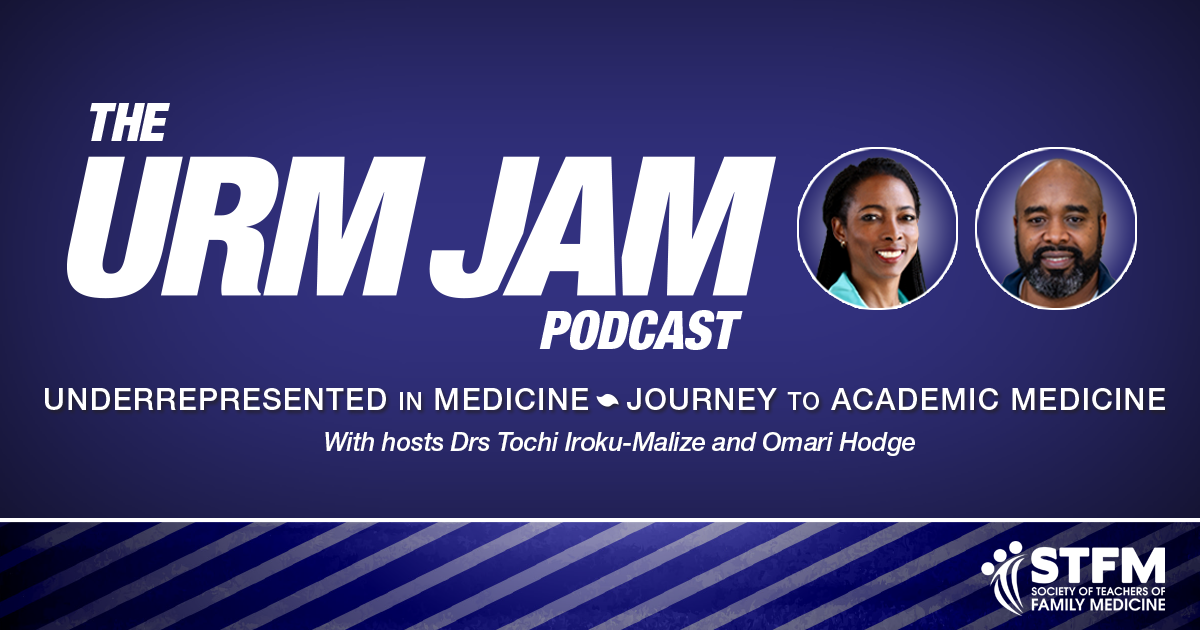 The Underrepresented in Medicine Journey to Academic Medicine Podcast
Episode 6: Counteracting the Minority Tax for URM Faculty
In this episode of the URM JAM, our hosts address the minority and gratitude taxes for URM faculty, which can be defined as the disparity in responsibilities that affect minority faculty in the name of diversity and the obligation felt to future generations of students. They discuss the impact of these taxes on career choices, professional pursuits, and promotion for URM faculty. Our hosts share advice based on life experience and suggest ways for individuals and institutions to counteract the minority tax.
Hosted by Tochi Iroku-Malize, MD, MPH, MBA and Omari Hodge, MD, FAAFP
Resources
Addressing Disparities in Academic Medicine: What of the Minority Tax?
Addressing the Minority Tax: Perspectives From Two Diversity Leaders in Building Minority Faculty Success in Academic Medicine
URM Journey to Academic Medicine Podcast
The URM Journey to Academic Medicine Podcast, also known as the URM JAM, is hosted by Tochi Iroku-Malize, MD, MPH, MBA, FAAFP and Omari A. Hodge, MD, FAAFP. 
We address the real and perceived barriers faced by historically Underrepresented in Medicine residents and students when considering a career in academic family medicine, and provide practical tips and personal advice on topics like leadership, scholarly activity, CVs, mentorship, and more.