May 2–6, 2020
Grand & Little America Hotels • Salt Lake City, Utah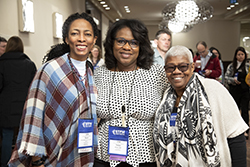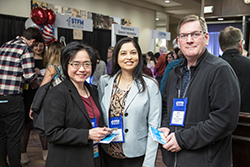 The STFM Annual Spring Conference the nation's most energized networking forum for family medicine educators with nearly 400 educational and interactive workshops, seminars, lecture-discussions, papers, hot-topic special sessions, and poster presentations.
STFM conferences are filled with friends and colleagues committed to family medicine. At the STFM Annual Spring Conference, you'll find incredible opportunities to share, learn, and grow, as new acquaintances and long-time friends join together to become better educators.
The Call for Presentations for the 2020 conference is now closed. STFM received a near-record number (more than 900) of submissions for the 2020 Annual Spring Conference. The Program and Research Committees will be reviewing submissions in September-October, and we will share the final outcomes with submitters in mid-November. Undoubtedly, there will be many tough decisions.
We appreciate all of the good submissions by our members and other family medicine colleagues.  Your work will help us build another great meeting for 2020
Questions?
If you have questions about the Annual Spring Conference, contact 800.274.7928 or email stfmoffice@stfm.org.