Have Questions?
visit the conference FAQs
MONDAY, MAY 3; 10–11 am CDT
Are You Judging Me?: What Patients May Feel But Never Express to their Physicians
Jarvis DeBerry, Louisiana Illuminator, New Orleans, LA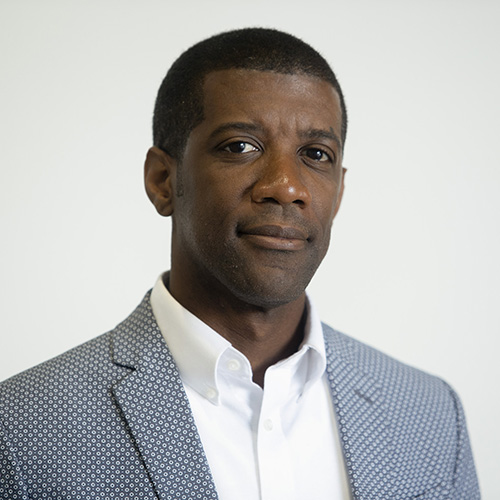 Americans receive a steady dose of information about what they need to do to avoid a whole host of illnesses. From high blood pressure to skin cancer, from diabetes to heart disease, there's a long list of thou shalls and thou shall nots that individual physicians and public health professionals routinely issue. As medically and scientifically sound as those recommendations may be, patients who develop the diseases that doctors link to poor habits may feel shame when they do. More than that, they may imagine (or in some cases accurately perceive) condescension and judgment from the doctors and nurses they encounter. A patient who feels ashamed of having a disease and feels that medical professionals are judging them is diverting the mental and emotional energy that they should be devoting to their healing. What can doctors learn to do to relieve their patients of the shame they may be carrying?
Learning Objectives
Upon completion of session, you should be able to: 
Understand the concept of sociologist W.E.B. DuBois' double consciousness where he says that Black Americans in particular are constantly forced to look at themselves through the eyes of the majority and wonder how others are perceiving them.
Notice the signs of patients who either through their manner of dress, their speech or the mention of their accomplishments are trying signaling to medical staff that they are worthy and deserving of good treatment.
Reflect on their own history and examine the ways they may have responded differently to patients based on their race, ethnicity, grooming and clothing and their educational and professional accomplishments.
Jarvis DeBerry is the editor of the Louisiana Illuminator, an independent, nonprofit, nonpartisan news organization driven by its mission to cast light on how decisions are made in the State Capital in Baton Rouge and how those decisions affect the lives of everyday Louisianians, particularly those who are poor or otherwise marginalized.
DeBerry was raised in Holly Springs, Mississippi and received an English literature degree from Washington University in St. Louis spent 22 years at the Times-Picayune / NOLA.com as a crime and courts reporter, an editorial writer, columnist, and deputy opinions editor. In 2019 and 2020 he also worked as a columnist and member of the editorial board at cleveland.com. 
He was on the team of Times-Picayune journalists awarded the Pulitzer Prize for Public Service after that team's coverage of Hurricane Katrina and the deadly flood that followed. In addition to the shared Pulitzer, DeBerry has won awards from the Louisiana Bar Association for best trial coverage and awards from the New Orleans Press Club, the Louisiana/ Mississippi Associated Press and the National Association of Black Journalists for his columns.
DeBerry was a member of the original cohort of the Robert Wood Johnson Foundation's Culture of Health Leaders Program, which brought together leaders from various professional fields to promote a culture of health in their communities. His New Orleans-based team with non-profits in the education  and criminal justice sectors to create a call-to-action to address the prevalence of youth trauma in the city. 


TUESDAY, MAY 4; 10–11 am CDT
Rooting Out Racism: Primary Care as a Catalyst for Change
Kara Odom Walker, MD, MPH, MSHS, Nemours Children's Health System, Washington, DC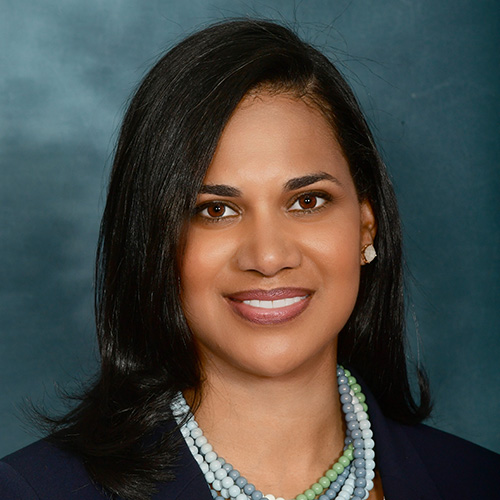 Overt and structural racism has created a public health crisis. Historically, decades worth of documentation show that persistent health disparities have always existed. But now, the global pandemic due to SARS-CoV-2 or COVID-19 and the police killings of George Floyd, Breonna Taylor, and multiple others are reminders that structural racism persists, which can be a primary cause of many health disparities resulting in today's public health crisis. While many primary care organizations and leaders have issued statements and efforts to root out and dismantle racism, we are also in a unique position to provide direct support to patients and physicians of color. The sustainable approach to success requires individual and organizational strategies to advance anti-racist initiatives. Through this session, Dr Walker will pose primary care specific recommendations to address implicit and explicit bias, training and advocacy opportunities, and collective cohesive primary care leadership approaches. STFM members can consider these approaches as they seek to implement evidence-based strategies, embed professional educational initiatives throughout training, and advocate for an elevated set of anti-racist health policies.   
Learning Objectives
Upon completion of this session, you should be able to: 
Consider how racism impacts the health and created a public health crisis 
Recognize ways in which racism impacts primary care and health outcomes 
Establish strategies to identify racism experienced by patients and physicians of color 
Provide primary care specific recommendations to address racism locally and nationally 
Dr Walker is senior vice president and chief population health officer of Nemours Children's Health System. She leads the Nemours National Office, Advocacy and Public Policy, as well as all aspects of population health strategy, research, innovation, and implementation. Her scope of responsibility includes advancement of the overall health and well-being of children, both broadly and among the populations served by Nemours. Dr Walker collaborates with operational leaders and share accountability for managed care initiatives, to include medically complex case management, school-based wellness programs, and other services for specific populations. From January 2017 to August of 2020, Dr Walker served as secretary of the Delaware Department of Health and Social Services under Governor John Carney. She was previously the deputy chief science officer at the Patient Centered Outcomes Research Institute and is a board-certified practicing family physician. She is a fellow of the American Academy of Family Physicians and an elected member of the National Academy of Medicine. Dr Walker holds her Medical Degree from Thomas Jefferson University, a Master of Science in Health Sciences from University of California, Los Angeles, a Master of Public Health from Johns Hopkins University.


THURSDAY, MAY 6; 11:15 am–12:15 pm CDT
Race, Racism, and the Public's Health: Caring for People in an Unequal World
Norman Oliver, MD, MA, Virginia Department of Health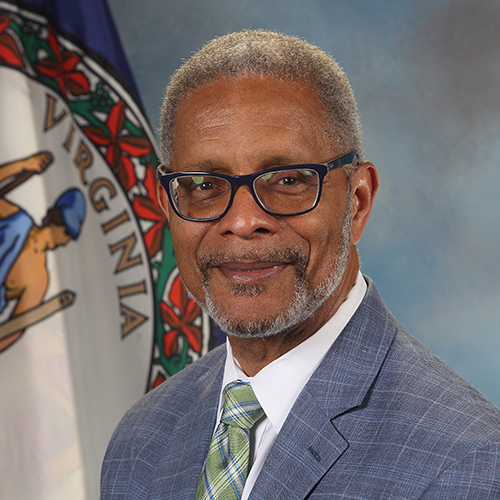 Biological race is a myth; a social construct stemming from the enslavement of African peoples. Racial discrimination, however, is a real and present danger that underlies the widespread racial and ethnic health inequities afflicting communities of color. In order to reduce or eliminate racial and ethnic health inequities, we must eliminate the social inequities that spawn them. What can family medicine, as a discipline, do to help reduce these health inequities? We must find ways to help our individual patients address their health-related social needs. We should partner with others to build resilient, thriving communities. We should join with others, at the societal level, to develop policies that ensure health equity. Recent changes in society give hope that we can build a future without racial and ethnic health inequities.
Learning Objectives
Upon completion of this CME activity, you should be able to: 
Recognize the impact of racial discrimination on the incidence of and mortality from chronic disease
Determine how clinicians can help patients address their health-related social needs
Develop policy solutions to racial and ethnic health inequities
Dr Oliver is the state health commissioner at the Virginia Department of Health (VDH). Prior to this appointment, he served as the deputy commissioner for population health for VDH. Before accepting the deputy commissioner position, Dr Oliver was the Walter M. Seward Professor and chair of the Department of Family Medicine at the University of Virginia. He worked with others in the health department, other state agencies, and health care systems across the state to improve the health and well-being of all citizens of the Commonwealth. He is committed to a cross-agency and multi-sector approach to implementing population health initiatives.
Dr Oliver attended medical school at Case Western Reserve University, where he also obtained his Masters degree in medical anthropology. He trained in family medicine at Case, and he then practiced broad-spectrum family medicine in rural Alaska for 2 years before joining the University of Virginia Department of Family Medicine in 1998.