General Sessions
Reflections of a Unicorn (Blanchard Lecture)
Cedric Bright, MD, East Carolina University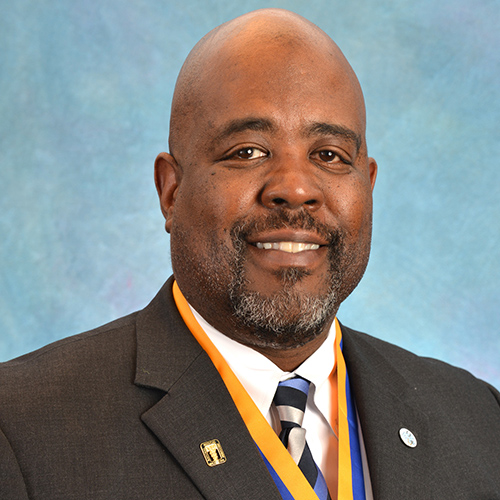 Recently, a black male medical resident wrote an article describing his feelings about being the only black male in this hospital's training program. He likened himself to be a "unicorn" in that he was such a rare commodity. "The number of Black males applying and matriculating to medical school has declined to very low levels. In fact, matriculation numbers of Black males have failed to surpass the numbers from 35 years ago. "What does it take to be successful as a black male in medicine? What does the literature say about the state of the Black male in medical education? How do we help them to overcome the institutional barriers that lead to desolate outcomes such as incarceration or generational poverty? How do we fortify them to rise above the low expectations of those in authority and the overt racist actions whose intent was to cause them to fail? Is it possible for them to maintain an optimistic disposition in the face of institutional climates designed to denigrate, isolate, and mitigate their sense of belonging by the process of assimilation? How do we develop policies and procedures that foster fortitude and determination to press on in the face of seemingly insurmountable odds? What can be done to improve this situation?
Learning Objectives
Upon completion of this session, participants should be able to:
Understand the state of black males in medical education

Learn the importance of support systems to dispel stereotype threat and foster belonging

Learn how institutions can to turn failure into success

Identify how faculty can support the development of a spirit of resilience in their learners
Cedric Bright, MD is the associate dean for admissions, professor of internal medicine, and the interim associate dean of diversity and inclusion at the East Carolina University. Previously, he served as the associate dean of inclusive excellence, the director of the office special programs, and an associate professor of medicine at the University of North Carolina. He served as the 112th president of the National Medical Association during which time he advocated in the White House for health equity, increased diversity in clinical trials, and increasing the pipeline of students of color into health careers. Dr Bright has served as a mentor for premedical and medical students and was featured in a YouTube video developed by Diverse Medicine Inc. entitled "Black Male in a White Coat" He was also featured in the AAMC publication "Altering the Course; Black Males in Medicine". He has spoken at the Congressional Black Caucus Health brain trust before on topics related to Veterans health, disparities within the VA system, and how to strengthen the pipeline of black males. He serves as a board member for the National Medical Fellowships organization. and on the W. Montague Cobb/ NMA Health Institute. He served as the chair for the Boys and Girls Club of Durham and Orange Counties and the Lincoln Community Health Center. He is a dedicated clinician, community servant leader, husband and father, as well as a mentor to many.
Emergence in the Era of Measurement
Kurt Stange, MD, PhD, Case Western Reserve University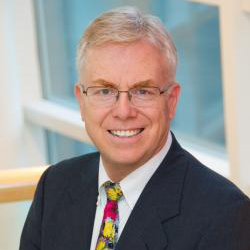 Across multiple segments of society, a growing focus on centralized control and accountability for what can be measured risks disempowering local knowledge, action, and relationships. In family medicine and primary care, reductionist measurement—and related misunderstanding, punishment, and incentives—devalue the integrating, personalizing, and prioritizing functions that provide much of primary care's value in advancing population health, equity, quality care, and sustainable expenditure.
This interactive general session will share what patients, clinicians, and payors think is important in primary care. It will give participants a chance to consider their own experience of primary health care and to see how all participants collectively rate theirs. The session will show how a new measure of what matters was developed and is informed by relevant research and lived experience. Finally, we'll share three simple rules that together help make sense of the beautiful complexity of family medicine and primary care. This session will provide a chance to consider what matters in family medicine and primary care, and will provide ideas and means for individual and collective action.
Learning Objectives
Upon completion of this session, participants should be able to:
Know how they and their colleagues stand on 11 items that assess what patients, clinicians and payers say is important in primary health care.
Be able to apply, in a variety of settings, the Person-Centered Primary Care Measure* to assess what matters in primary health care.
Know three simple rules that capture the complex craft of family medicine and primary care.
Laugh, cry, and have more fun than they've had in a long time, or at least since last night. †
Kurt Stange, MD, PhD is a family and public health physician, practicing at Neighborhood Family Practice, a federally-qualified community health center in Cleveland, Ohio.  At Case Western Reserve University he is director of the Center for Community Health Integration (CHI), which conducts collaborative Research & Development for Community Health and Integrated, Personalized Care. He is a Distinguished University Professor, and is the Dorothy Jones Weatherhead Professor of Medicine, and professor of family medicine & community health, population & quantitative health sciences, oncology, and sociology. With Rebecca Etz, PhD, he serves as co-director for the Larry A. Green Center for Advancing Primary Health Care for the Public Good.  He is a scholar at The Institute for Integrative Health.  He is working on promoting health across boundaries, and is active in multi-method, participatory research and development that aims to understand and improve primary health care, equity, and community and population health.  He is a member of the Academy of Medicine of the National Academy of Sciences. He is married to Anne Sierk MD and they are grateful parents to Carolyn Krause and Jonathan Stange, PhD. He tries to guide his life through an 8-point program centered on meditation.
* Etz RS, Zyzanski SJ, Gonzalez MM, Reves SR, O'Neal JP, Stange KC. A new comprehensive measure of high-value aspects
of primary care. The Annals of Family Medicine. 2019;17(3):221-230
† Batteries not included.
Family Medicine's Leadership Role in Redesigning Care and Training Under Value-Based Care
Erin Fraher PhD, MPP, University of North Carolina, Chapel Hill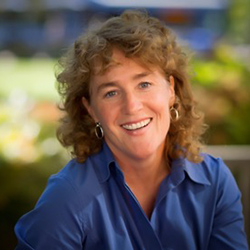 Health systems, hospitals, and physician practices see the radical shift ahead to value-based payment that will fundamentally disrupt the way care is organized, paid for, and delivered. The increased focus on addressing the "upstream" factors that affect patient and population health is spurring academic health centers (AHCs) to consider ways to move care "closer to home," outside the walls of the clinic and hospital. This work has taken on increased urgency as AHCs grapple with the threat of rising competition from corporate players who are already redesigning care models and the workforce to meet patients' needs in their homes and communities. These pressures create an exceptionally challenging environment but also an exceptionally unique opportunity for family medicine to drive practice, education, and policy innovations that expand access to care, address health disparities, improve population health outcomes, enhance provider and patient experience, and decrease total cost of care. To take on this challenge, family medicine educators, researchers, and clinicians need to build the evidence required to guide the transformation to value. Bodenheimer and others have called for a change in the structure of primary care practice, including retraining physicians and other providers to more effectively function in teams, remapping workflows, and redesigning care to empower non-clinicians to share more responsibilities with physicians. Despite this evidence and the growing body of research on the evolving roles of community health workers, medical assistants, nurses, social workers, pharmacists, nurse practitioners, physician assistants, and others in primary care, we lack a complete understanding of the effect that different team configurations have on clinical outcomes, access, and cost. We also lack a rigorous body of work that defines, measures and documents the value of family medicine in advancing value-based care to improve population health. It is imperative that family medicine seize upon the current transformation to lead discussions with health care system leaders, educational leaders, payers, and policy makers about how training, practice and policy need to change to support the transformation.
Learning Objectives
Upon completion of this session, participants should be able to:

Describe the fundamental payment and care delivery shifts underway in the health care system
Identify opportunities and challenges for Family Medicine to define our role and substantiate our value in advancing value-based care to improve population health
Apply evidence, in our roles as educators, clinicians or researchers, to shape conversations with health care system leaders, educational leaders, payers, and policy makers about how training, practice and policy need to change to support the transformation
Erin Fraher, PhD, MPP is an associate professor (with tenure) in the Department of Family Medicine at the University of North Carolina, Chapel Hill. She directs the HRSA-funded Carolina Health Workforce Research Center. The Center's mission is to provide the evidence needed to redesign health workforce training, deployment and regulation in a rapidly changing health care system.  She has worked as a health workforce researcher, workforce modeler, and policy analyst for more than 20 years. Her research focuses on interprofessional teams in new models of care, developing new methodologies to project how many health workers will be needed under different possible "futures," and using life course theory to better understand health professionals' career trajectories. She is chair of the Council on Graduate Medical Education (COGME) which is charged with advising the Secretary of the US Department of Health and Human Services and Congress on physician workforce trends, training issues, and financing. Dr Fraher is an expert on comparative health workforce systems, having worked for the National Health Service in England, Health Workforce New Zealand, and the College of Nurses of Ontario in Canada.  
Questions?
If you have questions about the Annual Spring Conference, contact 800.274.7928 or email stfmoffice@stfm.org,