STFM-MEDICC TRAVEL: Family & Community Health in Cuba
January 19-25, 2020 in Havana
Join a Professional Research Educational Exchange to Cuba with Medical Education Cooperation with Cuba (MEDICC) and the Society of Teachers of Family Medicine. Take this opportunity to meet the people of Cuba, who are friendly, kind, endearing, and delighted to welcome Americans. You will find a thriving arts and music scene; as well as have an opportunity to visit Havana, a 500-year-old seaside city in the Caribbean during their 500th anniversary. 
Please Note: MEDICC legal advisors have reviewed the new Cuba travel regulations recently issued by the United States, and determined that this trip will qualify under the Professional Research category for legal travel to Cuba. MEDICC has been organizing trips much like this for over a decade, and as had already been planned, this type of trip will consist of a structured full schedule of medical education research activities for the week.  The trip application accordingly asks for information about prospective travelers' professional background and interests, and travelers may be instructed prior to departure to carry a copy of their CV. MEDICC has advised us that in the unlikely event that the trip should be cancelled due to travel restrictions, any deposits made to that point will be refunded.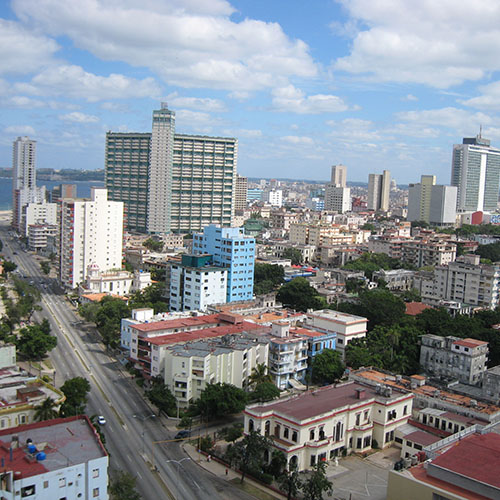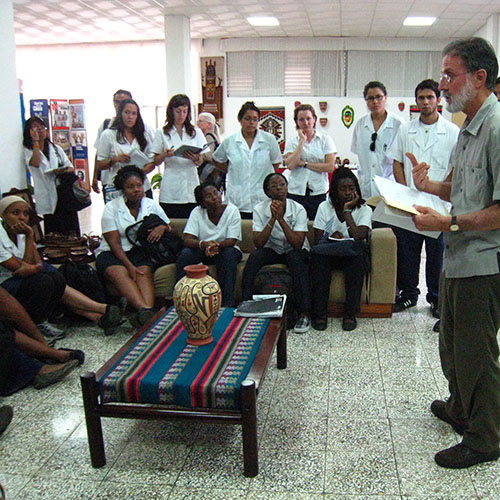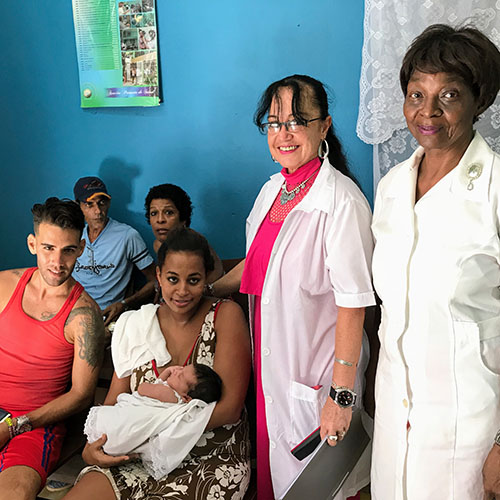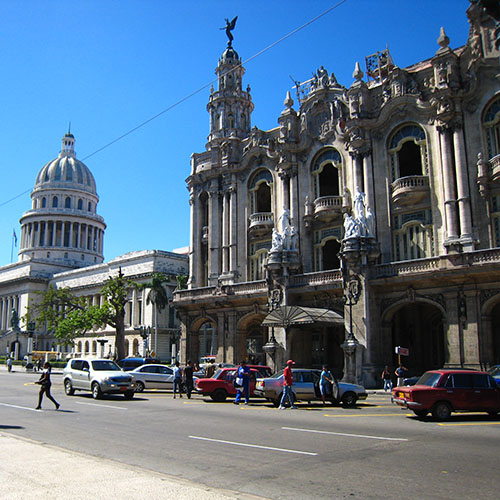 Why Visit Cuba?
Do You Want to...
Learn about how an entire country has adopted population health and the biopsychosocial model

Understand how a national health system has focused on prevention and community engagement

Learn about longitudinally integrated community-based medical education
Learn about Cuba's medical school for non-Cubans (ELAM), where Americans studying are primarily underrepresented in medicine students and plan primary care careers in under-resourced and minority communities in the United States

Understand how a small, resource-poor country achieves outcomes comparable, and in some cases superior, to those of the United States, at a fraction of the cost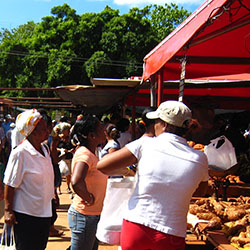 Questions?
Questions about Application and/or Travel Details
Contact MEDICC Gateways Program Director Elizabeth Sayre at esayre@mediccglobal.org or call MEDICC Oakland at 510-350-3052.
Questions for STFM Planning Committee
Contact Rick Streiffer, MD, at rhstreiffer@ua.edu or call 504-621-5708.