Three Women Leaders of Color Stand United in Advancing Family Medicine Priorities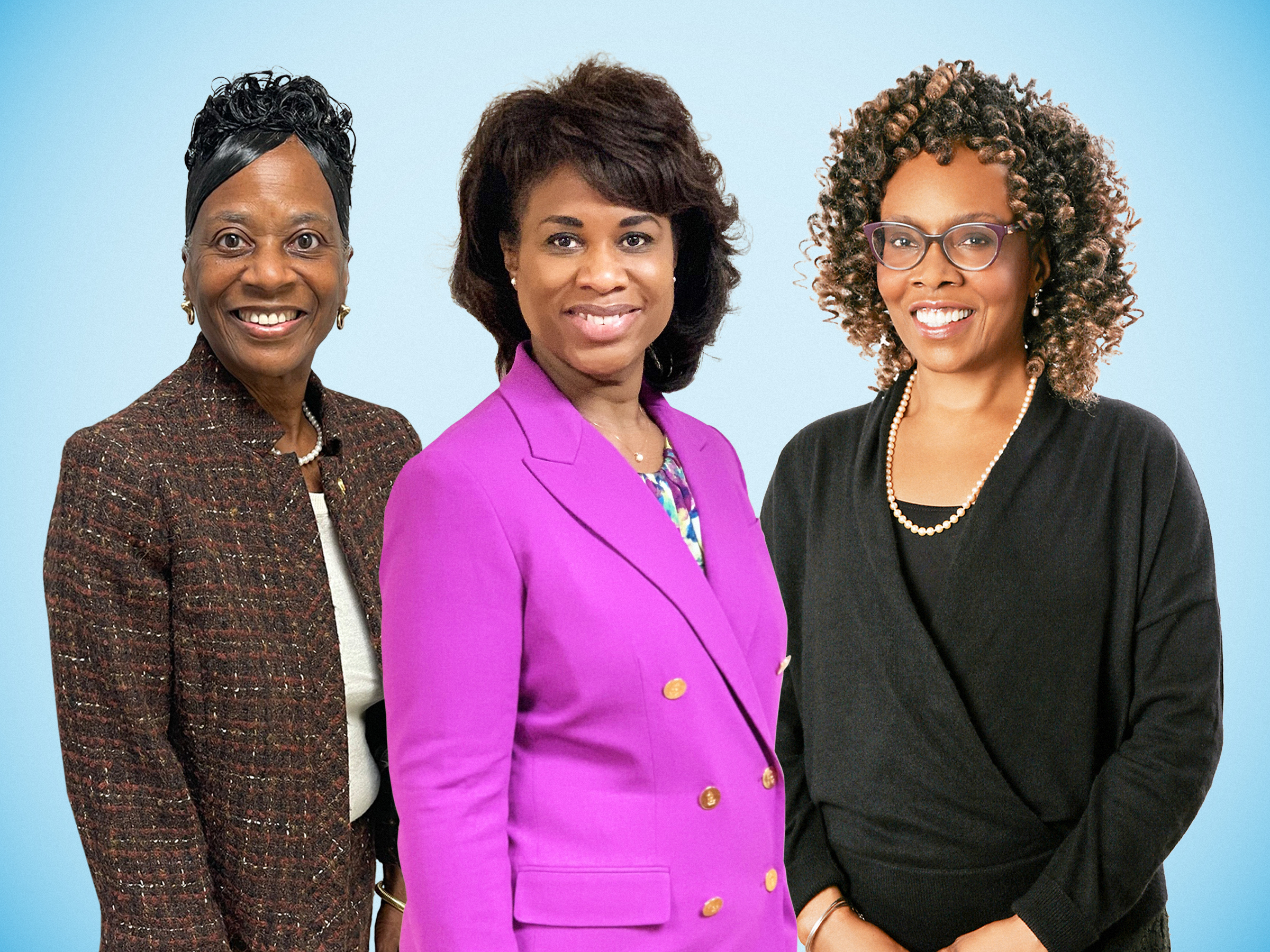 April 26, 2021–At a critical time in our nation's history, family medicine has never been in a better position to lead, proactively responding to antiracism and health equity issues, while speaking out against inequality and systemic racism. 
Currently, the speciality is being led by three women of color: Ada Stewart, MD, FAAFP, president of the American Academy of Family Physicians, Tricia Elliott, MD, president of the Society of Teachers of Family Medicine, and Judy Washington, MD, president of the STFM Foundation. These three leaders were asked to share their thoughts as women of color leading family medicine during this challenging time in history.
We need to have more women in leadership positions. I hope that I am able to inspire more women to aspire to become leaders in whatever they do—as we continue to strive no longer be the exception. Only then will we have the impact that is necessary for the betterment of our nation. I join my colleagues in striving to make this a reality as I am honored and privileged to serve as president of a national organization during these challenging times. Ada Stewart, MD, FAAFP
I recognize that I stand on the shoulders of phenomenal family medicine leaders and count this as an incredible honor to serve. Serving in this presidential role at this time has been special, despite the unexpected and difficult challenges that we have all faced. It has given me the opportunity to delve deeper into the heart and soul of family medicine and the power we possess to achieve meaningful change, to be a voice and share stories, and to hopefully inspire and empower others to act even more courageously. I have been channeling the words of Rep. John Lewis throughout my presidency, and I hope that I have been getting into trouble—good trouble—necessary trouble. I hope we as women leaders of color continue to inspire current and future generations of leaders to get into good trouble. Tricia Elliott, MD
I am so honored to share the spotlight with these two outstanding Black women physicians. When I was tapped to chair the Underrepresented in Medicine Initiative, I was concerned that we would not meet our goal but have been overwhelmed by the generosity of our members. Serving on the STFM Board of Directors has been rewarding because we have made tremendous strides. For me, the year has culminated with the Leadership Through Scholarship Fellowship's institutionalization into STFM and the honor of sharing the STFM President's Award with my colleagues Drs Kendall Campbell and Jose Rodriguez. Judy Washington, MD, FAAFP
This is an important moment in history for our specialty, where three women leaders of color have successfully successfully guided our family medicine organizations during incredible circumstances and stand united on advancing our priorities related to health equity, antiracism, and increasing the number of URM faculty and leaders. They represent the best in family medicine and our discipline is indebted to their efforts, and together we can make a difference.
###