This certificate program includes 14 self-led online courses with assignments to provide foundational training for residency faculty. Completion of the track requires a minimum of 35 hours and covers:
The structure and requirements of residency education
How to be an effective and efficient faculty member
The nuts and bolts of curriculum development and teaching
Strategies for assessment, feedback, and remediation of residents
Each of the 14 individual courses include interactive modules, reflective activities, readings, videos with experienced faculty, quizzes, and assignments to reinforce learning. Faculty instructors provide feedback on select assignments.
Updated in 2023
The entire certificate program was updated from the ground up in 2023 with: 
More than 20+ new videos by experienced faculty
Updated content in nearly all courses with significant content added to Residency Recruiting & Interviewing, Giving Feedback, Classroom Teaching Skills, Structure & Funding of Residency Programs, and Scholarly Activity
Enhanced module functionality & accessibility
Certificate Requirements
To graduate, participants must complete all courses and assignments and pass a final exam. Courses include readings, videos, interactive modules, quizzes, and assignments.
Graduates receive a certificate, a letter of congratulations noting the accomplishment, a letter to their program director, and a press release to distribute locally. They will also be listed on the STFM website here.
What You Need to Know
You must complete all courses and assignments within 12 months to graduate.

You will receive feedback from the course instructor on some assignments.

You will need to set aside significant time for a few assignments, including curriculum development, scholarly activity, and practicing feedback. 
You will need to communicate with your program director and/or other faculty for some assignments.

You must pass the final exam to graduate and earn the certificate. You may take the exam three times.
Program Details
CME
This Enduring Material activity, Residency Faculty Fundamentals Certificate Program, has been reviewed and is acceptable for up to 35.00 Prescribed credit(s) by the American Academy of Family Physicians. AAFP certification begins 05/01/2023. Term of approval is for one year from this date. Physicians should claim only the credit commensurate with the extent of their participation in the activity.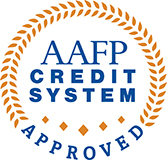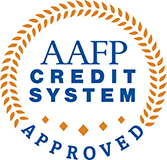 What Is a Certificate Program?
An assessment-based certificate program is different than a certificate of attendance/participation and professional certification. "An assessment-based certificate program is a non-degree granting program that:
Provides instruction and training to aid participants in acquiring specific knowledge, skills, and/or competencies associated with intended learning outcomes;
Evaluates participants' achievement of the intended learning outcomes; and
Awards a certificate only to those participants who meet the performance, proficiency or passing standard for the assessment(s)."
1. Institute for Credentialing Excellence. Defining Features of Quality Certification and Assessment-Based Certificate Programs. http://www.credentialingexcellence.org/d/do/71. Accessed March 28, 2016.
Questions?
Have questions or need help enrolling? Email Brian Hischier, Manager of Online Education, or call 913.800.5198.